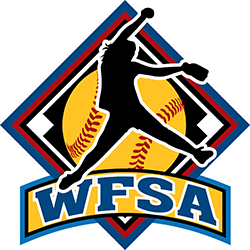 Women's Fastpitch Softball Association Information and Tournaments
The Women's Fast-pitch Softball Association (WFSA) is the fastest growing recreational and competitive women's sports program in the country. The WFSA launched its leagues nationwide in the spring of 2010, and is an adult alternative to slow pitch softball. Our mission is to have nationally based leagues, playing fast-pitch softball in cities across the country under a common set of rules. These organized leagues will provide playing opportunities for adult women 18 and over of all abilities.
The WFSA is a fun, family oriented softball environment, where players, managers, and fans feel privileged and honored to still play the game they love softball The WFSA is not about signing a Pro contract, but developing friends and a community of women softball players who feel blessed to still have the ability and opportunity to still play the game they love. It's not about being paid to play, but about the opportunity to still compete and play the game hard, and to earn a win or a championship through a combined effort of other individuals who love the game and are blessed to still be able to play. If you are one of those players, where it is more important to play for the love of the game, for friendships, and to compete for the honor of the game; then WFSA is a place for you!
www.womensfastpitchsoftball.net
---
Advertisement