2017 NCAA Division I Softball Championship: ESPN Televises All Eight Super Regionals
Eight Best-of-Three Series From Campus Sites; Winners Advance to Women's College World Series
Top 16 Seeds Advance; Top 8 Host Super Regionals
Jessica Mendoza Returns, Joins Michele Smith and Beth Mowins in Los Angeles; Amanda Scarborough and Eric Collins in Gainesville
ESPN's coverage of the NCAA Division I Softball Championship continues with exclusive telecasts of the Super Regionals beginning Thursday, May 25, and continuing through Sunday, May 28, with up to 24 games from eight campus sites. The eight, best-of-three series will be televised across ESPN, ESPN2 and ESPNU with the victorious teams advancing to the Women's College World Series in Oklahoma City, Okla.
The top eight seeds advanced from the Regional round to host a Super Regional, highlighted by No. 1 seed Florida, which will host No. 16 Alabama (Gainesville Super Regional). There are four west coast Super Regionals sites: No. 2 Arizona vs. No. 15 Baylor (Tucson), No. 3 Oregon vs. No. 14 Kentucky (Eugene), No. 6 Washington vs. No. 11 Utah (Seattle) and No. 5 UCLA vs. No. 12 Ole Miss (Los Angeles). Rounding out the sites: No. 4 Florida State vs. No. 13 LSU (Tallahassee), No. 7 Auburn vs. defending national champion and No. 10 seed Oklahoma (Auburn) and No. 8 Tennessee vs. No. 9 Texas A&M (Knoxville). A complete bracket is available here.
espnW.com
espnW will have wide-ranging coverage of the entire 2017 NCAA Softball Championship hosted on its softball index.  Highlights include:
Comprehensive Recaps:Graham Hays will provide daily recaps and analysis from the Regionals, Super Regionals and the Women's College World Series in Oklahoma City.
Behind the Scenes Coverage:From playlists to blogs, espnW will provide a unique look into the players' lives off the field.  
The espnW Player of the Year:The 2017 espnW Player of the Year will be revealed on the road to Oklahoma City.
Schedules and Results:All the scores and schedules can be found here.
---
Advertisement
---
2017 NCAA Division I College Softball Super Regional Television Schedule- May 25-28

Please Note: Networks are likely to change throughout the weekend. For the latest information, please check espnW's schedule and results page. The higher seed in each Super Regional has home/away choice in a decisive, if necessary, Game 3.
 Gainesville Super Regional 
Date
Time (ET)
Game/Commentators
Network
Thu, May 25
7 p.m.
No. 16 Alabama at No. 1 Florida
Eric Collins, Amanda Scarborough
ESPN
Fri, May 26
7 p.m.
No. 1 Florida vs. No. 16 Alabama  
ESPN
Sat, May 27
5 p.m.
Game 3: If Necessary
ESPN
Los Angeles Super Regional 
Date
Time (ET)
Game/Commentators
Network
Thu, May 25
9 p.m.
No. 12 Ole Miss at No. 5 UCLA
Beth Mowins, Jessica Mendoza, Michele Smith, Holly Rowe
ESPN
Fri, May 26
9 p.m.
No. 5 UCLA vs. No. 12 Ole Miss
ESPN or ESPN2
Sat, May 27
7 p.m.
Game 3: If Necessary
ESPN
Auburn Super Regional 
Date
Time (ET)
Game/Commentators
Network
Fri, May 26
4 p.m.
No. 10 Oklahoma at No. 7 Auburn
Mark Neely, Jenny Dalton-Hill
ESPN2
Sat, May 27
1 p.m.
No. 7 Auburn vs. No. 10 Oklahoma
ESPN
Sun, May 28
1 p.m.
Game 3: If Necessary
ESPN
Tallahassee Super Regional 
Date
Time (ET)
Game/Commentators
Network
Fri, May 26
5 p.m.
No. 13 LSU at No. 4 Florida State
Jenn Hildreth, Carol Bruggeman
ESPNU
Sat, May 27
3 p.m.
No. 4 Florida State vs. No. 13 LSU
ESPN
Sun, May 28
1 p.m.
Game 3: If Necessary
ESPNU
---
Advertisement
Knoxville Super Regional 
Date
Time (ET)
Game/Commentators
Network
Fri, May 26
6 p.m.
No. 9 Texas A&M at No. 8 Tennessee
Alex Loeb, Megan Willis
ESPN2
Sat, May 27
5 p.m.
No. 8 Tennessee vs. No. 9 Texas A&M
ESPN2
Sun, May 28
3 p.m.
Game 3: If Necessary
ESPN
Eugene Super Regional 
Date
Time (ET)
Game/Commentators
Network
Fri, May 26
7 p.m.
No. 14 Kentucky at No. 3 Oregon
Trey Bender, Danielle Lawrie
ESPNU
Sat, May 27
7 p.m.
No. 3 Oregon vs. No. 14 Kentucky   
ESPN2
Sun, May 28
3 p.m.
Game 3: If Necessary
ESPNU
Tucson Super Regional 
Date
Time (ET)
Game/Commentators
Network
Fri, May 26
9 p.m.
No. 15 Baylor at No. 2 Arizona
Pam Ward, Cheri Kempf
ESPN or ESPN2
Sat, May 27
9 p.m.
No. 2 Arizona vs. No. 15 Baylor  
ESPN
Sun, May 28
7 p.m.
Game 3: If Necessary
ESPN2
Seattle Super Regional 
Date
Time (ET)
Game/Commentators
Network
Fri, May 26
11 p.m.
No. 11 Utah at No. 6 Washington
Courtney Lyle, Leigh Dakich
ESPN2
Sat, May 27
9 p.m.
No. 6 Washington vs. No. 11 Utah  
ESPN2
Sun, May 28
10 p.m.
Game 3: If Necessary
ESPN2
Networks and schedule are subject to change
Advertisement
---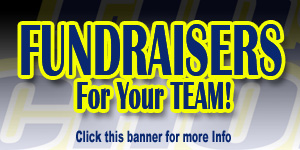 Save
Save
Save
Save
Save
Save
http://www.firstchoicesoftball.com/wp/wp-content/uploads/2017/05/wcws-660x400.png
400
660
admin
http://www.firstchoicesoftball.com/wp/wp-content/uploads/2015/09/340x83fcsLogo.png
admin
2017-05-24 17:36:33
2018-08-15 00:33:37
2017 NCAA Division I College Softball Super Regional Schedule